BIOS
BENNIE WHEELS
Bennie began his entertainment career as an Elvis Tribute Artist.  Although successful, working for Dallas' top look a like agencies, performing countless corporate events, live concerts, private functions, and with many contest wins (including two-time "Images Of The King" World Competition Finalist), he soon realized that with over 100,000 Elvis Tribute acts, it was a flooded market.  When the hit movie, "Walk The Line" was released, Bennie was drawn to the story and music of the legendary JOHNNY CASH.  After touring Sun Records (Memphis, TN) in the Summer of 2006, he vowed to learn how to play the guitar that had gathered dust in his office for so long, and give his best shot as a Johnny Cash Tribute Artist.  Instantly, Bennie realized that his vocal registry had an uncanny likeness to Johnny Cash in every way...even his normal speaking voice.  And even from the first moment hitting the stage as "Johnny Cash", it was perfectly clear how natural Bennie's tribute to The Man In Black came to him!
See more about Bennie at www.walkintheline.com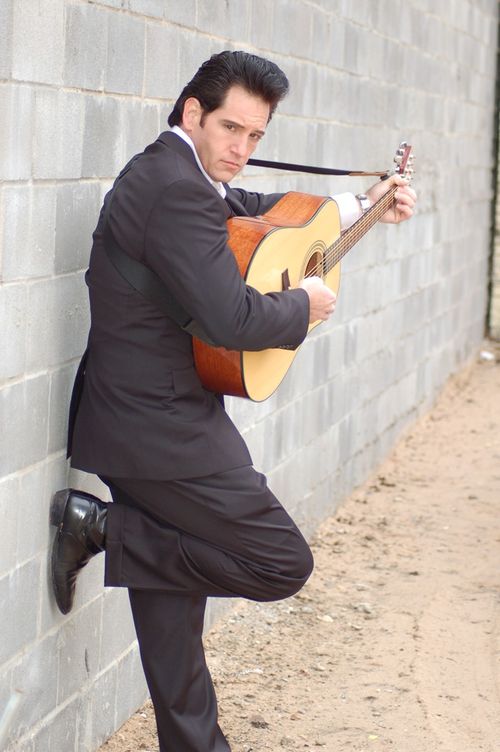 LISA IRION
Lisa is a seasoned character actress from Lafayette, Louisiana with over 30 combined years in theater, regional television commercials, radio voice over work, and as a tribute artist.  She has performed since 2003 as Cher across the USA and internationally for casinos, corporate, private, and public events, and added her Tribute to Patsy Cline in 2010 as part of a Legends style show with multiple artists.  In 2015, she developed a two hour Tribute to Patsy Cline show, which sold out at a theater in Lafayette.  Shortly thereafter, she was cast as Patsy in the musical, "Always, Patsy Cline" to sold out audiences for a 3 week run in Lafayette, Louisiana.
She was recognized by agents, producers and her peers in the tribute industry in 2006 and 2007, having been awarded two international tribute industry awards in Las Vegas for her Tribute to Cher.  She was filmed as Cher for broadcast by The Tonight Show With Jay Leno, The Rachel Ray Show, Lifetime TV, and the British TV show, Convention Crashers.    She's been interviewed by The New York Times, Singapore's Electric New Paper, Washington D.C.'s Wilson Quarterly, and her makeup transformation into Cher was featured in MORE Magazine. 

The Cash & Cline Show debuted in Texas in August, 2018 to full and sold out houses, and received rave reviews on their Facebook Page, "Cash and Cline Show".
See more about Lisa at www.lisairion.com